Met this kid on the island of Rhodes: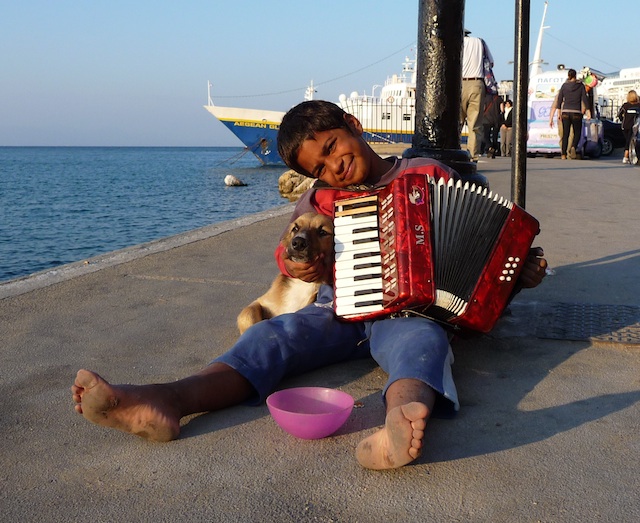 He is a
Roma
, commonly known as gypsies. He posed for me for a euro.
The picture I didn't get (and I'm still kicking myself) was of his younger sister, who I'm guessing was about three. We found her in a similar circumstance: on the street, cradling a tiny accordion in her lap, playing with the coins in the bowl in front of her as if they were toys (which to her they probably were). It was such a heartbreaking sight that it didn't even occur to me to take her picture until we'd gone well past her. When I finally came to my senses and returned to the spot, her older brother had taken over on accordion detail.